About Cambridge English
Who are we?
Cambridge English Language Assessment develops and produces Cambridge English exams – the most valuable range of qualifications for learners and teachers of English in the world. Nearly 4 million people take our exams each year in 130 countries. Around the world, more than 13,000 universities, employers, government ministries and other organisations rely on Cambridge English qualifications as proof of English language ability. Cambridge English exams are backed by the work of the largest dedicated research team of any UK language test provider.
Cambridge English Language Assessment is a not-for-profit department of the University of Cambridge and part of the Cambridge Assessment group.
Our Cambridge English for Schools range of exams
Our Cambridge English for Schools range of exams are specifically designed to motivate students at primary and secondary school, and build their confidence in English.
Schools choose our exams for independent external assessment of students' language ability, according to international standards. All our exams are aligned to the Common European Framework of Reference for Languages (CEFR).
Cambridge English: Young Learners (YLE) – three fun, activity-based tests aimed at children in primary education. Schools can use these tests to motivate students and show parents how well their children are learning.
Cambridge English: Young Learners tests provide the most suitable assessment tasks for young learners. The tasks are age-appropriate and fun enough for them to forget that they are being assessed. Most importantly, while preparing the tests, students can enhance their real-life communication skills. I think that's what makes Cambridge English: Young Learners tests outstanding.
Ji Young Kim - English Teacher, South Korea
Find out more about our Cambridge English for Schools range of exams
We use Cambridge Movers and Key English for Schools in our primary and middle school. Our students' motivation has increased deeply since we started. Teaching English and getting good results is easier for us now because our students have an aim to achieve by the end of their studies in our school.
Moreover, the accessibility of the different levels and the high pass rate increase the desire in them to continue studying English and achieve better and better results in the future.
Marialina Scariano, English teacher - I.C.S. "Don Bosco" Santa Maria di Licodia, Italy
Support for teachers
When teachers prepare students for Cambridge English exams, they can access a wide range of support, training and continuing professional development from Cambridge English Language Assessment.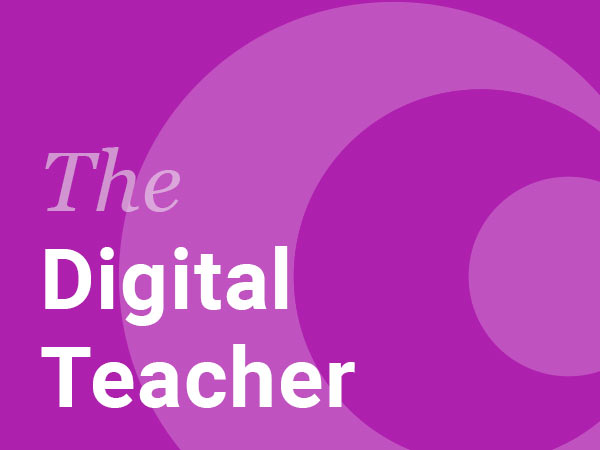 Our website, The Digital Teacher, will help you build your confidence and develop the skills you need to take your next step in digital language teaching.
The Digital Teacher is ideal if you want to:
test your digital skills and decide on a direction for your digital professional development.
use technology to enrich your teaching with our bite-size training, practical tips and ready-to-use lesson plans.
decide which digital products are right for you with our expert reviews of language-learning products.
explore the latest digital ideas and trends impacting language teaching and follow.
Online teacher seminars
Teachers can find out more about our exams at our free online seminars for teachers. Led by a team of experts, the seminars give teachers the opportunity to ask questions and download:
support materials
a certificate of attendance
a recording of the presentation.
When it comes to constant training and updating in new methodologies, the prestigious Cambridge English Language Assessment certificates are an exceedingly important framework of reference.
TKT plays an important role by providing clear, concise information regarding teaching skills. TKT is a training tool for both in-service and pre-service teachers as it offers the theory required to enhance our students' learning process.
Prof. Gabriel Herrera - Instituto Ausubel, Mexico